Some Guys in a Car
The Podcast
Picture this: Old friends, hanging out, being people, having fun and talking about whatever comes up. They are "Some Guys in a Car" and they are on a never-ending road trip of the mind. Ok, do not picture it - bad idea, excessively many liability issues. Instead, listen to it. Come join Steve, Tim, Jeff, Rob, and Art as they talk about what interests them - Movies, Sports, Television, Politics, Technology and much more are all fair game… …...Chuck Norris listens. And so should you!
---
Current Charity of the Guys:

T
he
Anla'shok
REttirement Trust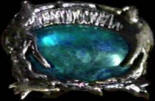 "We are Rangers.
We walk in the dark places no others will enter.
We stand on the bridge, and no one may pass.
We live for the One, we die for the One."
---

Click the RSS Button to subscribe via iTunes

Click the button to go to our Podcast site.









DISCLAIMER:
All opinions of Some Guys in a Car episodes are the personal opinions of
the relevant host, co-hosts, guests and/or panelist. All website opinions
are those of Some Guys in a Car (unless stated). Opinions may not represent
the opinions of any organizations, companies or groups named or implied in
relation to the Podcast or website.




Podcast sports cars airplanes airline tickets current affairs Washington Baltimore donuts cookies sex singles dating safety Prius Chevy Toyota Sirius Howard stern diet coke cent revision 3 twit football shoes nice puma Purina hot wings