O
n theRadio...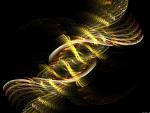 So your cruising along with your best bro or main girl, there is only one thing left to make everything alright… some tasty tune-age!
Whether it was some classic rock from the 70's or the latest "hair band" of the 80's the Guy's had it blasting.
You could always count on Steve having a nice collection of what was commonly referred to as "Steve Rock", Bands that really evoked an emotional response, like "Bread", Jim Croche, the Eagles and Styx. Tim, who spent all his extra cash on music would show up with the latest "new" metal band or just what he deemed as "party tunes". Now Jeff was really the only one of the Guys to get into the "New Wave? Bands of the 80's. His musical taste changed drastically when he went off to college, Berlin and the Tubes were
replaced with Led Zepplin, the Scorpions and AC/DC. Today Jeff claims "whole lot of Rosy" by the latter as his favorite song of all time. Rob was the classical lover in the bunch. We eventually converted him on a small scale, when he was turned on to Van Halen during the Sammy Hager days. Rob still complains on occasion about the time in the late 80's when Tim took him to his one and only heavy metal concert… Judas Priest. He claims his ears are still ringing. It did not help the seats were 20 rows back dead center floor…. Awesome!
So enjoy the links to some of the Guys favorite bands.
" If it's too LO
UD, you're too OLD!" -Elvis
'God made rock and roll for everyone" -
KISS